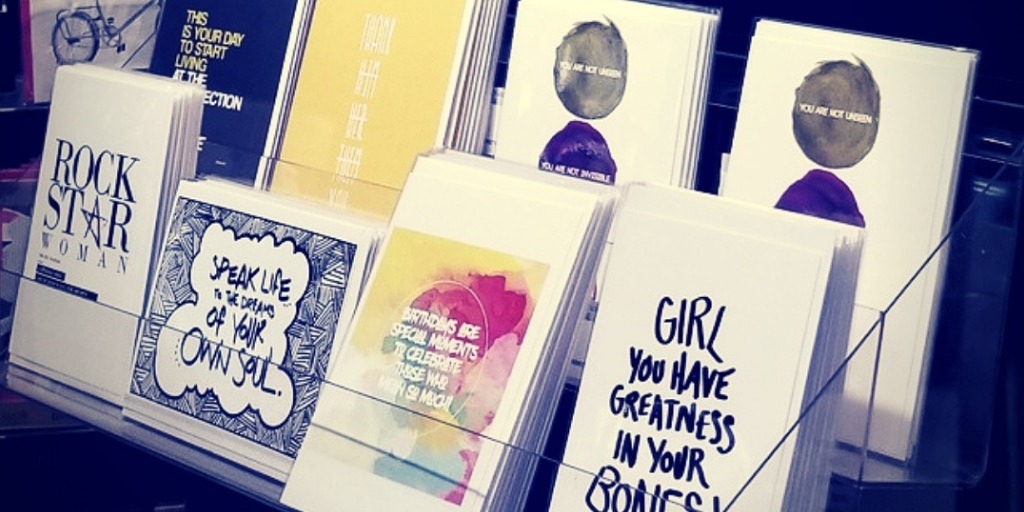 RETAILERS
We are so happy to be able to partner with the retailers below. Visit these locations to find Shannon Cohen products in stores.
MICHIGAN
Horrocks Market — Grand Rapids
Amway Grand Plaza Hotel Gift Shop — Grand Rapids
The Shoppe at Mercy Health Saint Mary's — Grand Rapids
JW Marriott Hotel Gift Shop — Grand Rapids
YT Galleria — Grand Rapids
Books and Mortar — Grand Rapids
Schuler Books — Grand Rapids
The Dominican Center @ Marywood Bookstore — Grand Rapids
Bridge Street Market — Grand Rapids
Duffey and Company — Ann Arbor
Unique Flowers and Gifts — Detroit
Paper and I — Marshall
The Up North Store — Grayling
MacDowell's Flowershop & Gifts — Grand Ledge
Apple Tree Lane (The Bake Shop) — Owosso
Lexington General Store — Lexington
Collected Works — Ann Arbor
Corner Café — Sturgis
Holy Spirit Catholic Church Gift Shop — Brighton
The Harvest Coffehouse & Beanery — Frankenmuth
Applecore General Store — Cedarville
Adams Madams — Central Lake
CONNECTICUT
Wadsworth Atheneum Museum of Arts —Hartford
MINNESOTA
Central Park Framing & Finds — Owatonna
NEW JERSEY
Depasquale the Spa –– Morris Plains
NEW YORK
Peace and Riot –– Brooklyn
WISCONSIN
Anthology Madison –– Madison
VIRGINIA
She's International Boutique –– Roanoke
SHANNON COHEN HAS THE PASSION AND EXPERTISE TO HELP LEADERS THRIVE AT THE INTERSECTION OF JOY AND PURPOSE.
TESTIMONIALS
"Shannon is a natural go getter with excellent leadership skills, excellent interpersonal communication skills, and she is FUN to work with!"
"Shannon is an innovative leader with a servant's heart, and a penchant for advancing social change and community mobilization in the interest of our most vulnerable asset…community youth. She uses her influence to inspire change in organizations and systems previously dominated by worldviews that breed barriers to inclusive and culturally competent environments."
"Shannon exhibits nothing but professionalism when working on any project. Her energy level, excellence, enthusiasm and spirit of innovation is contagious."
"Shannon Cohen always comes to mind when I think of professionalism; she has an enviable attention to detail, wonderful follow-through, and is thorough in considering all the aspects of an event which need attention. She is funny and friendly and creative – basically all the attributes one can hope for in a colleague who is…
"Shannon knows that every problem has a solution. She is uncanny in her ability to connect needs to resources. She has added new dimensions to Project GREEN that is reaping dynamic benefits."
"Shannon serves our community, specifically our women, in a capacity that allows them to see the potential in their futures."
"Trust that ANYTHING great can happen when you have Shannon on your team."
"Shannon is amazing! Students continually commented on her energy, vision, and passion and how motivated they felt as a result of hearing her speak. She explicitly and implicitly conveys a professional attitude built on integrity and caring."
"Our emerging leaders absolutely love working with Shannon! Shannon has facilitated workshops at our conferences and her zeal, professionalism, and level of excellence are unprecedented."
"Shannon exhibits extreme intentionality ensuring purpose, clarity, and the best outcomes in her work."
"Shannon Cohen is one of the great emerging leaders of this generation. She possesses a servant's heart, keen insight, integrity and humility – all of which make her a credible voice. Propelled by her personal standard of excellence, she inspires everyone around her and makes them better."
"I highly recommend Shannon Cohen! In working with our staff and Board, Shannon brought tremendous expertise and passion to build our capacity around equity and inclusion. Her personality and positive energy enabled us to tackle difficult issues and conversations in a way that relaxed tensions but still drove us deeply to the core of the…
"Shannon took the time to get to know our organization, and through her work, presented us with opportunities to learn more about ourselves. Through her expert guidance, Shannon took our project to the next level. She is a warm, engaging and inspirational leader with a big heart!"
"Shannon Cohen is a leading intellectual, spiritual and emotional healer, guide (shamen) and partner for individuals and groups that wish to operate daily as their best selves. She gives you honest and helpful feedback, support and strategies to overcome yourself when you get in your own way."
"Why follow the norm when you can lead the pack! Shannon challenged us to remove our clinical lenses and "Think BIG! Through her nurturing spirit the group created a shared vision and achieved a path towards sustainable change. Utilizing a simple formula of people, passion, and partnerships we have become authentic, innovative and an industry…
"Shannon Cohen has the ability to help attendees reframe key concepts and delivers practical actions that can be immediately implemented. She has led our company's leaders in custom trainings on emotional intelligence in the workplace. Whenever we bring in Shannon, we are guaranteed to hear rave reviews and see results!"
"Shannon Cohen is a skilled and empathetic facilitator. She skillfully led our staff team through various exercises helping us realize how our personal life experiences affect our world view. The impact was powerful!"